Choo choo! Take a ride on the mini steam trains in Schutterspark! Over the steel suspension bridge, through the coal mine tunnel. On Sunday afternoon when the weather is nice, you can take a fun ride. Train enthusiasts take note: do you have an LGB or Playmobil train? Bring it along and let it ride on the high 1 track rail (bring your batteries). The dream of every child and train enthusiast!
Mini trains
Miniature steam trains depart from the station next to the event site in Schutterspark. Smell the steam, ride through the coal mine tunnel and over the steel suspension bridge between the rhododendrons and trees of Schutterspark over the 600 metre long track. The volunteers from Stoomgroep Limburg are happy to take you for a ride. Or show you how a steam engine works.
Running your own train
Are you a real train enthusiast and do you own a Playmobil or LGB train? You can run your own train on the 60-metre-long Spoor 1 track on stilts. Don't forget to bring your battery or batteries!
Open days and theme trips
Every year, on the last weekend of june, the Steam Group organises the Open Days. Small-scale steam and electric trains, steam tractors and stationary models. You can see them all at the exhibition. The volunteers will passionately tell you all about it. More information can be found at stoomgroeplimburg.nl Around the holidays, there are special theme rides, such as the Sinterklaas ride, Christmas ride and Halloween ride. Check the agenda on their facebook page.
Rates
Please check at the cash desk for prices.
Go to stoomgroeplimburg.nl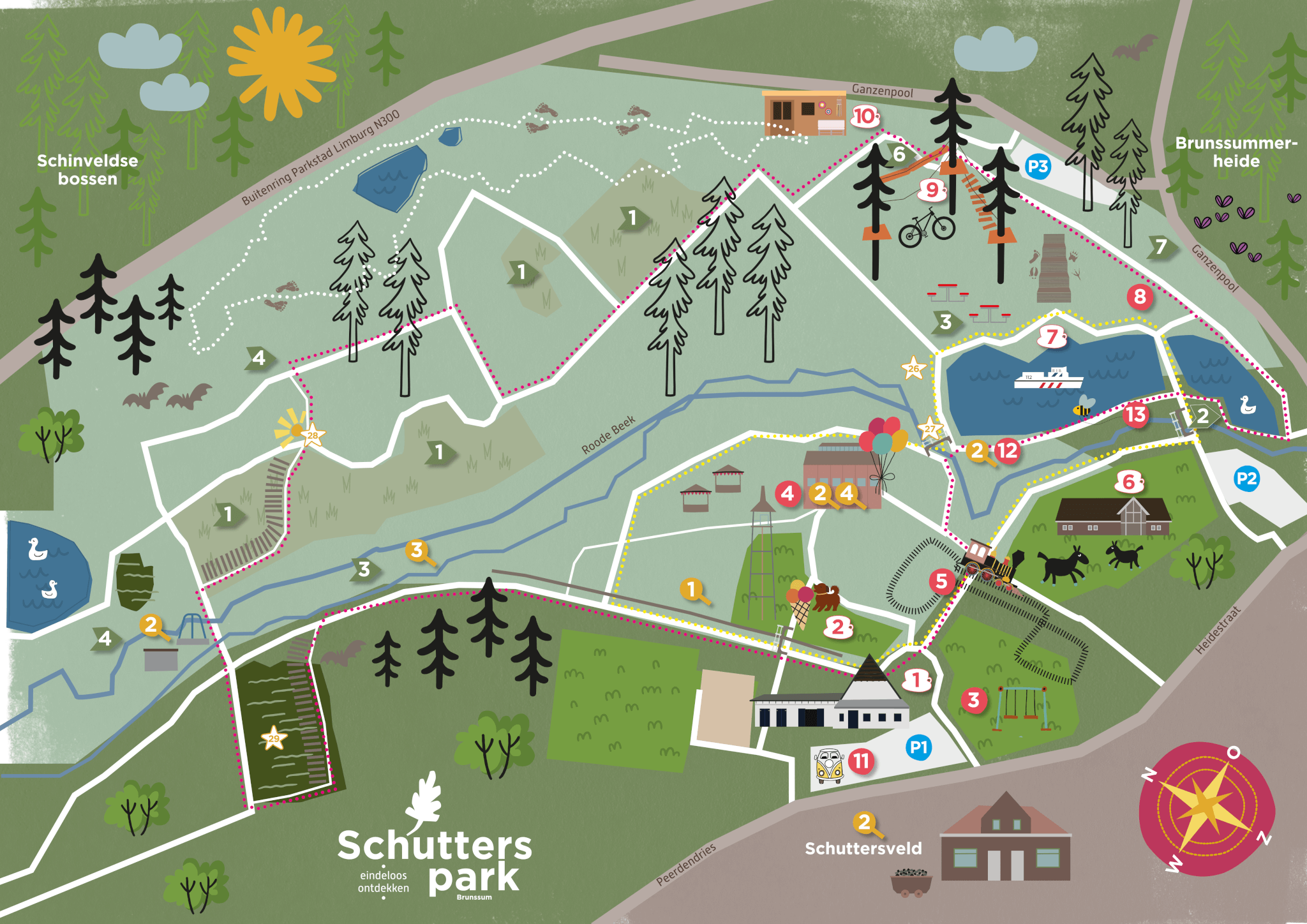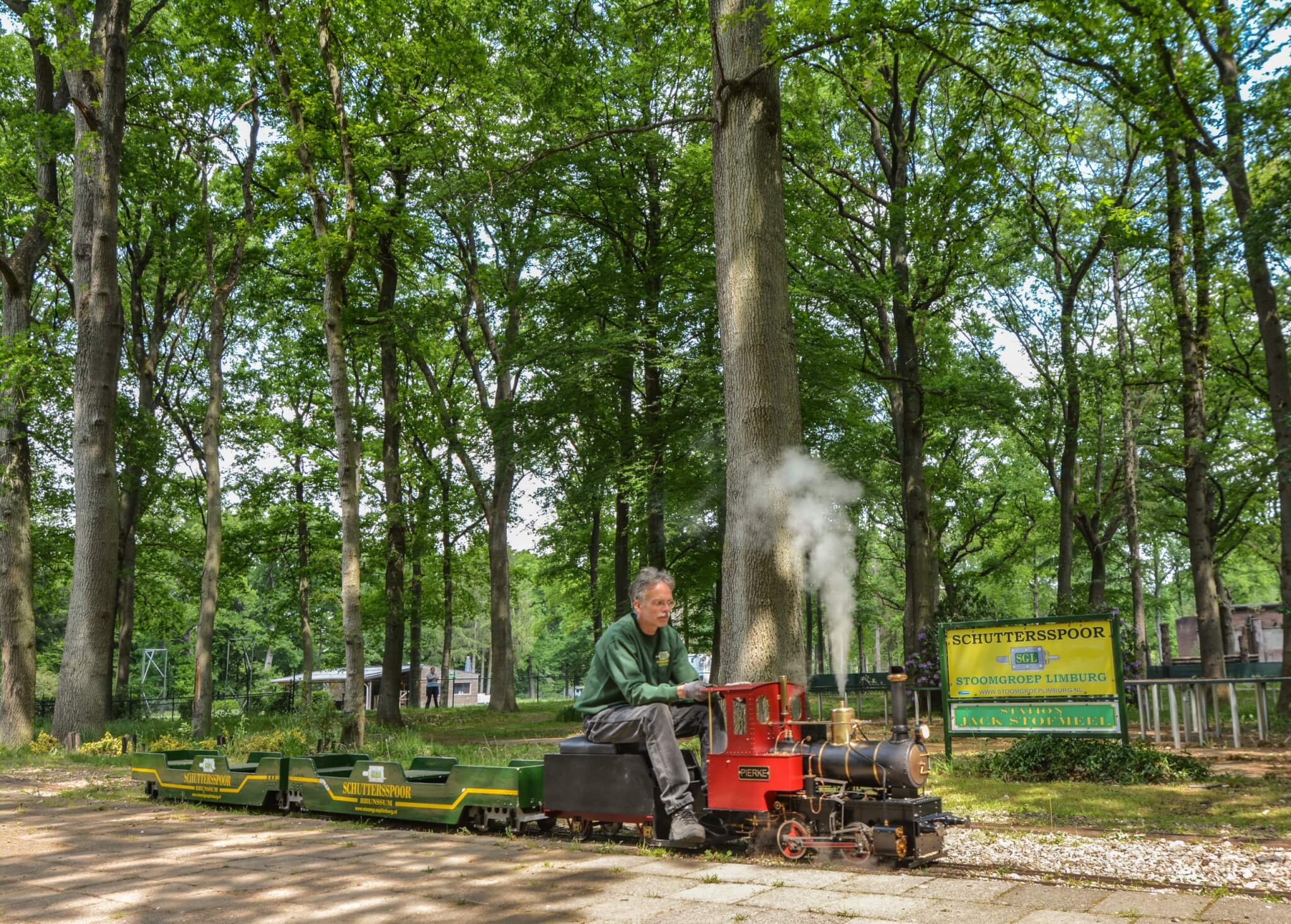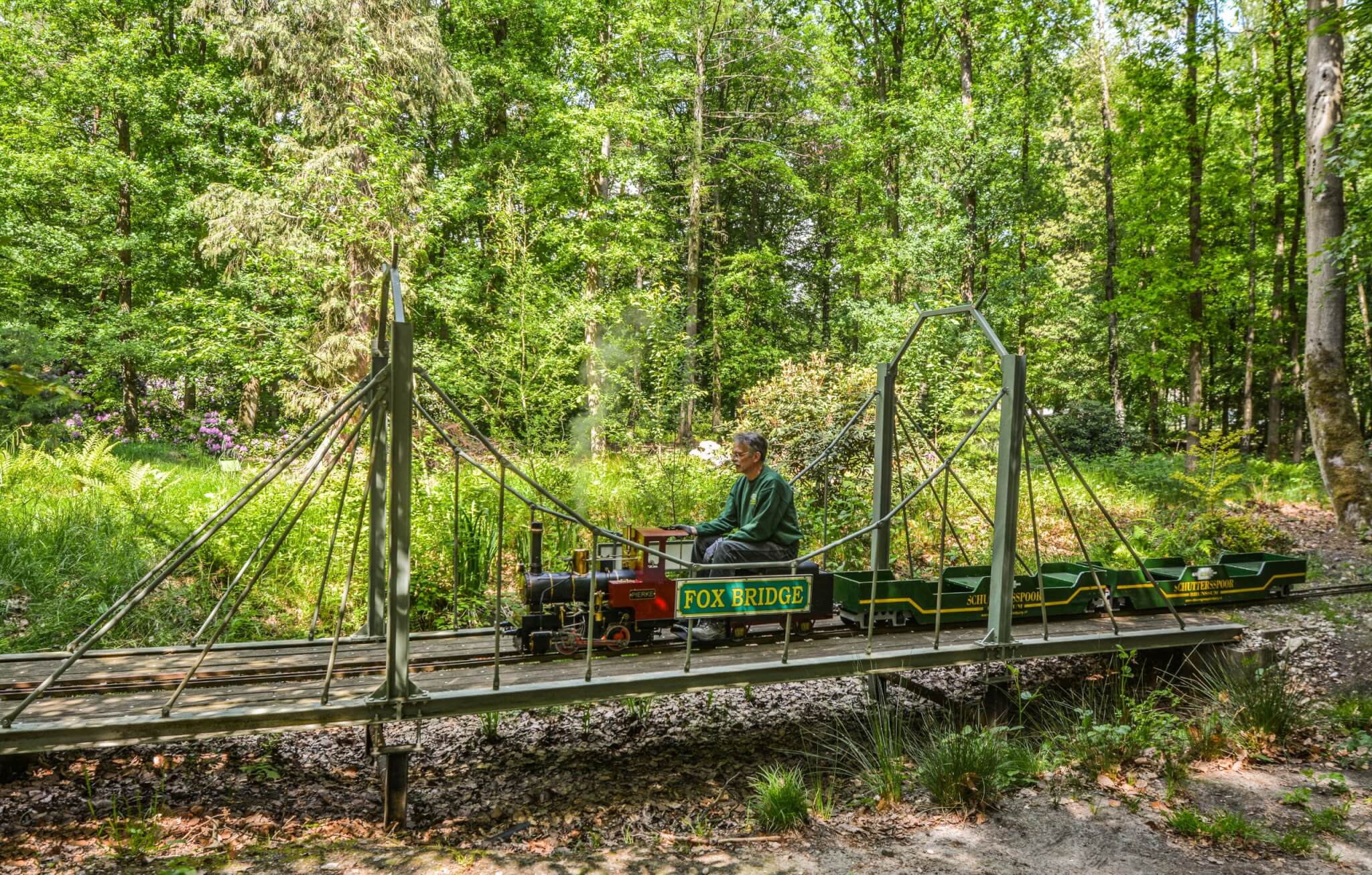 "The benches at the water's edge near the ponds.
Looking at
the ripples,
I find complete relaxation."
Moniek Daniëls