Schutterspark has a rich history. It is the oldest public park in Limburg. Schutterspark is called Schutterspark because there used to be a shooting range of the Sint-Gregorius shooting range (near the ponds). In 1919, the State Mines bought Schutterspark from the Sint-Gregorius shooting range. At the 50th anniversary of the State Mines, Schutterspark was expanded, renovated and given to the people in 1952. With as many as 200,000 visitors per year to the tavern "Schuttershüske", the playgrounds, the swimming pool, the watchtower, the 325-metre cable car, the petting zoo and the rowing pond, it was a popular attraction in Limburg at the time. After the closing of the mines in 1970, the municipality of Brunssum became the owner and sold the park to the recreation board regional OZL. In 1991, the municipality of Brunssum bought the park back. Discover for yourself the rich stories of Schutterspark through the following themes: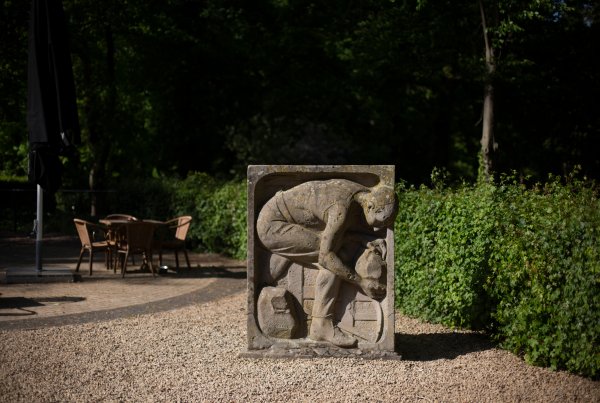 Mining history
Did you know that Schutterspark owes its current form to the mining industry? It was the place to be for koempels (miners) and their families. But the State Mines also used the park for forestry (the wood was used for building and shoring up the mine shafts) and water management. To wash coal, but also to provide the houses in Brunssum with tap water. Discover the remnants of the mining past. The iconic pump buildings (where water was de-ironed, now a party location), the pump wells along various footpaths, the Pompenhuuske and the milk parlour (now Brasserie Schuttershüske). Want to learn even more about the mining history? From Schutterspark you can walk straight into Mijnkolonie Schuttersveld and De Egge.
Read more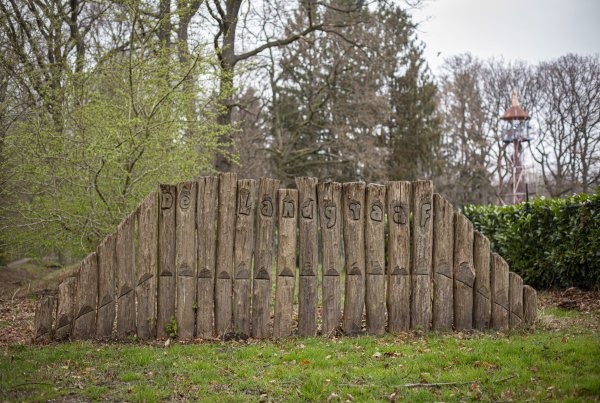 The Landgrave
In Schutterspark, you can still find the remains of a medieval defence dating back to the 14th century. Originally, this defence ran from Brunssum to Schinveld, Gangelt and back across Germany to Abdisschenbosch, Nieuwenhagen and Schaesberg. See it for yourself? Experience the story of Landgraaf with the Archeoroute Limburg app on the terrace of Schuttershüske.
Archeoroute Limburg app
Jewish children
During the Second World War, dozens of Jewish children hid in the pump buildings in Schutterspark with the Broers family. In total, there were about 100 to 150 children in hiding in Brunssum. Of all those in hiding, no one was betrayed, arrested, deported or killed. The plaque at the pump building reminds us of this special effort. Jack Aldewereld was one of them. With his Foundation 'Jack Aldewereld', he wants to tell this special story. Read more about this fascinating story on jackaldewereldstichting.nl
jackaldewereldstichting.nl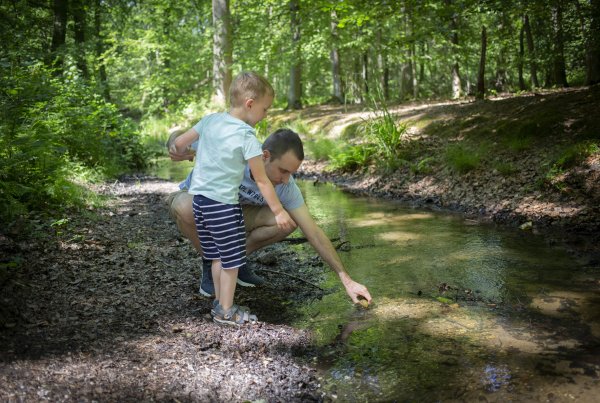 Pottery history

The Romans from Heerlen got their clay from the Roode Beek in the Schutterspark. They were fond of the high-quality clay. In the Middle Ages (11th to 13th centuries), a genuine pottery industry developed. The pots were in great demand throughout Europe.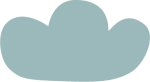 "When you walk across the wooden bridges through the swamp forest,
you imagine yourself in an American swamp for a moment.
So beautiful…"
Maud de Graaff