Teambuilding in an adventurous way? An active company outing? A meeting? A smashing company party? Or your own mini-festival on a small-scale event terrain in green surroundings? Schutterspark is an original location in Parkstad where you can be active with your business relations! You can park at one of the three free parking spaces.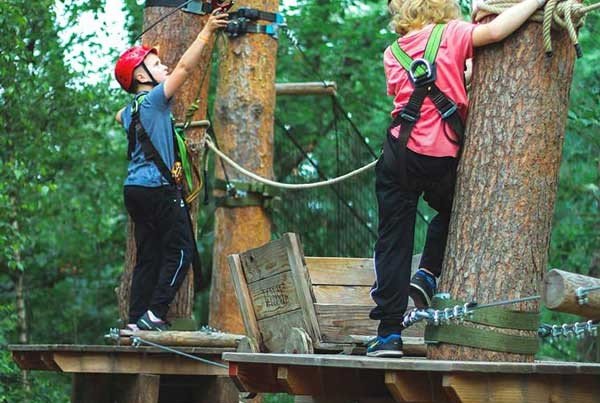 Outdoor activities
Climbing in treetops, throwing axes, crossbow or archery or mountain biking with a group. Choose an adventurous outing! There are packages or choose your favourite activity. Have a meeting, start or end your hike in the Almhütte restaurant. Enough to do for a full-day company outing! Large groups can also visit Adventure Park Het Plateau outside the regular opening hours.
Adventure Park het Plateau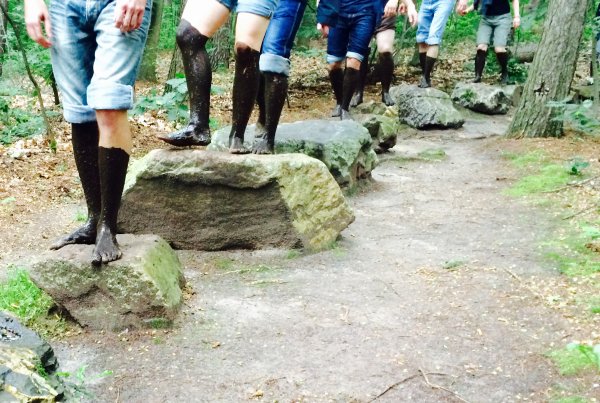 Experience nature to the fullest
Being active together in nature connects. From barefoot walking to team development days, Wim Hof method workshops or Celtic walks, BloteVoetenPark offers a range of possibilities for every budget and group size. Start or end your walk in the family brasserie De BloteVoetenHut. The BloteVoetenPark can also be hired for large groups outside the regular opening hours.
Barefoot Park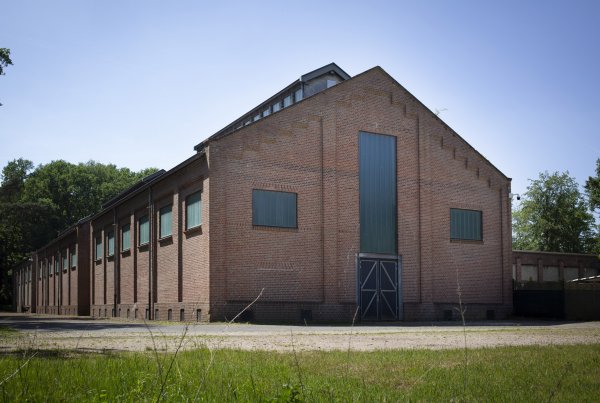 Pump buildings & event area
Looking for a location for a meeting, company party, product presentation or team building day? The 3 iconic pump buildings and the event terrain offer an industrial setting for a larger business event. Centrally located in Schutterspark and within walking distance of the free car park P1. Schutterspark Events will gladly tell you about all the possibilities.
Pump buildings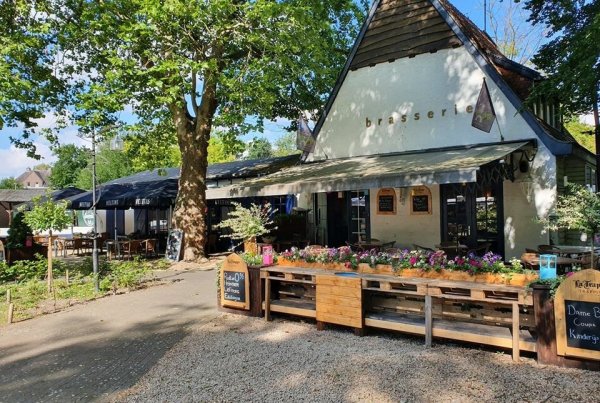 Brasserie Schuttershüske
Need a meeting room? Brasserie Schuttershüske has an attractive meeting room with lots of daylight. Before, after or during the meeting, you can walk straight into the Schutterspark for a walk around the pond. Ideal for a short break and to get some inspiration!
Schuttershüske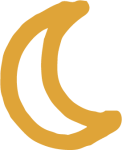 "When you walk across the wooden bridges through the swamp forest,
you imagine yourself in an American swamp for a moment.
So beautiful…"
Maud de Graaff