Experience nature through your toes! Experience the grass and sand, the springy earth under your feet and the soothing sensation of a mud bath. 100% natural and healthy. Real daredevils take the obstacle course across the pond or balance on the balancing beams. An experience for young and old! Even if it is too cold for bare feet, you will have a great time with fun autumn and winter activities.
Fun, relaxation and challenge
About 80 metres from car park 3 is the entrance to the Barefoot Park (BloteVoetenPark). An active attraction for all ages! Makkelijk te bereiken vanaf Parkeerplaats 3. The 4-kilometre-long barefoot path, the largest in the Benelux challenges you and lets you discover nature in another way. 100% natural and healthy.
Rainy weather?
That makes a barefoot walk even more adventurous! The forest canopy protects you from the worst raindrops. Rain puddles feel wonderful beneath your feet, the ground is even softer, there is more mud and you can smell the healthy forest air even better!
Fun autumn and winter activities
Even outside the barefoot season, there is plenty to do at the Barefoot Park (with shoes on). From the Mushroom trail, a Halloween trip, workshops and nature sauna weekends. Check their activity calendar!
Family restaurant with nature terrace
You can eat and play naturally in the BloteVoetenHut, where shoes can stay on. An menu full of classics, but also vegetarian, vegan and healthier snack alternatives. While you enjoy a delicious drink, the children can play at the playground and in the mud kitchen. A cosy place in the middle of nature!
Groups, school trips and parties
A fun group outing for young and old: walking the barefoot path. Or how about a fun workshop, teambuilding activity or creative children's party? Supplemented by a brunch, pie or barbecue? Check out the possibilities on blotevoetenpark.nl
Opening hours
From the Spring break until the last day of the Christmas holiday, the family restaurant BloteVoetenHut is open. In the colder months there are fun activities with shoes on, such as the Mushroom Trail, Reflector Walk and fun craft activities. Check their website to see what's on the agenda!
The barefoot season runs from the end of March to the end of October.
February, March, April, May, September, October, November, December:
Wednesday to Sunday 10:00 – 18:00
June, July and August:
Daily 10:00 – 18:00 (kitchen open until 19:00)
Open in all weather conditions.
Contact
Ganzepool 15 (park at parking P3)
6443 WZ Brunssum
+31 (0) 63 820 63 03 (available between 10:00 – 17:00 hours)
info@blotevoetenpark.nl
Go to blotevoetenpark.nl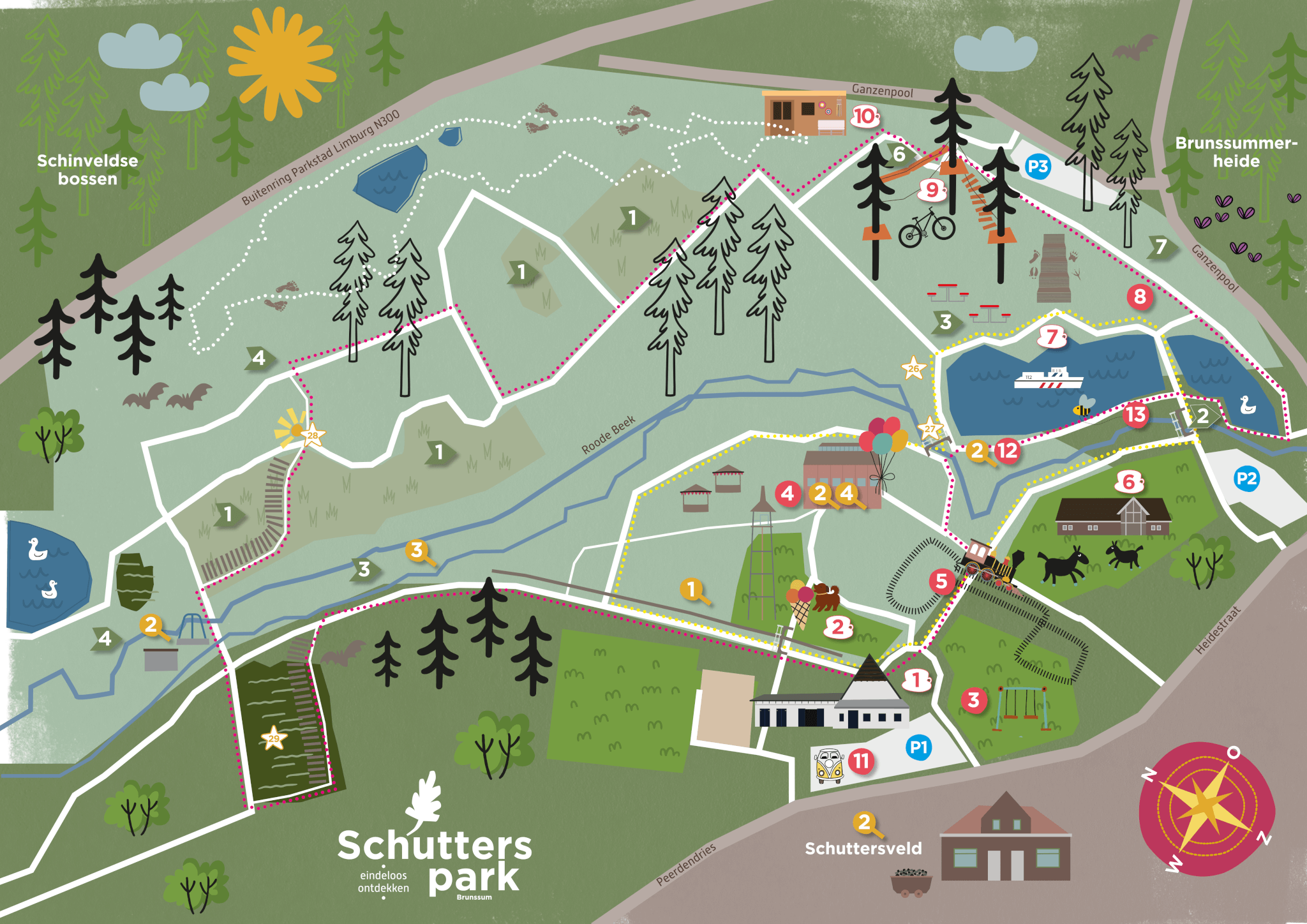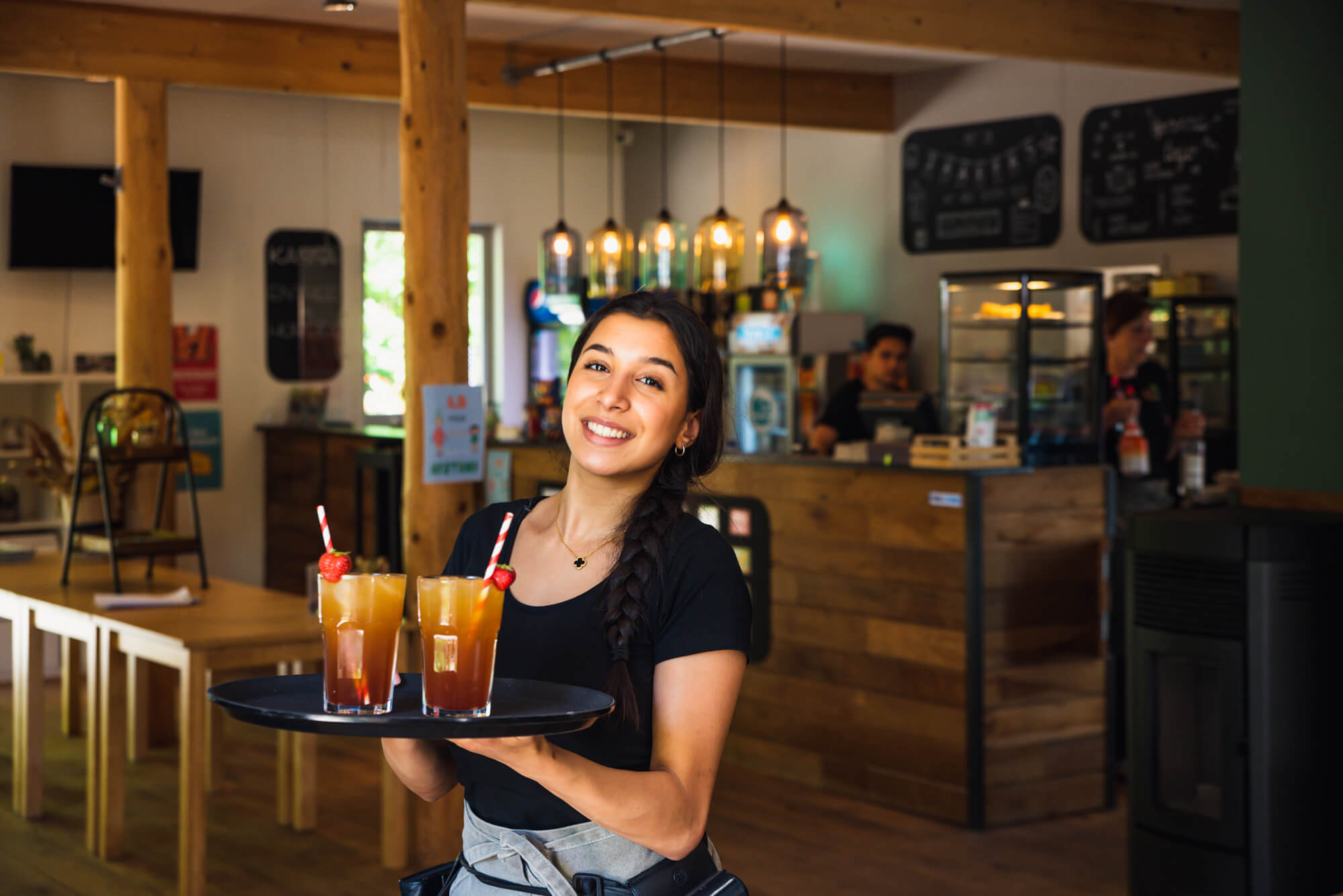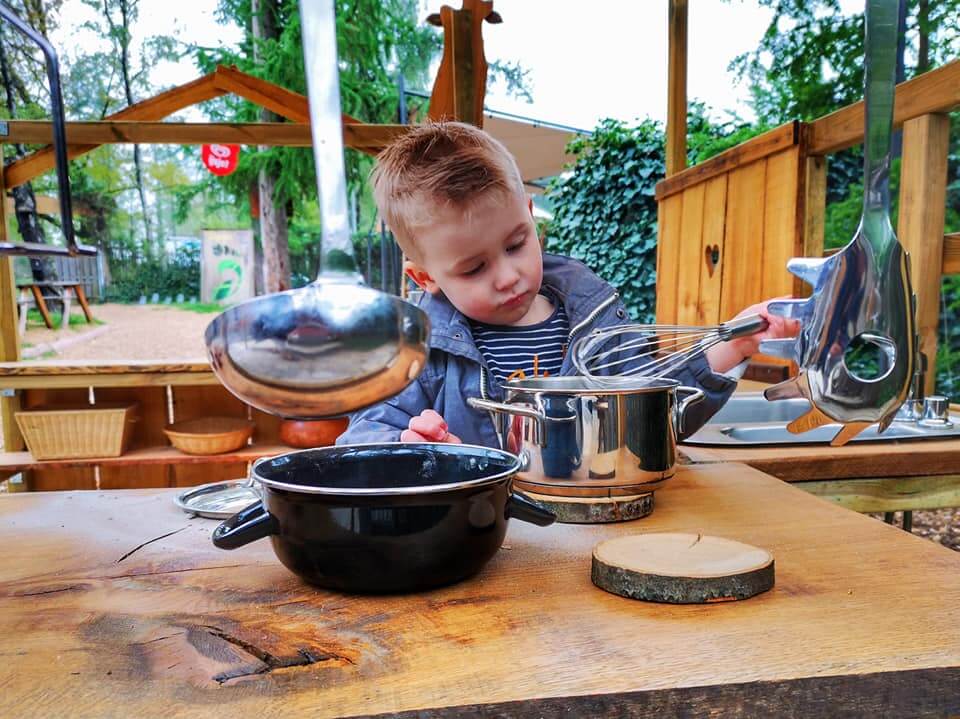 "The benches at the water's edge near the ponds.
Looking at
the ripples,
I find complete relaxation."
Moniek Daniels