Enjoy delicious ice cream, milkshakes, waffles or coffee on the picnic bench or in the grass. Vegan, lactose-free, light, everyone can enjoy an ice cream here. Even your four-legged friend, because they also have dog ice here! Which flavour are you going to try?
Artisanal icecream
At the beginning of the event area, where the playground used to be, you will now find ice cream parlour De IJshut. From the cosy picnic benches (or bring your own picnic rug), you can enjoy delicious, traditional Italian ice cream. But this is also the place for (iced) coffee to-go, cans of soft drinks, freshly baked bubble waffles and milkshakes.
1001 types and flavours
Ice cream, sorbet, frozen yoghurt, vegan ice cream, light ice cream (if you suffer from diabetes or prefer ice cream without added sugars) in various flavours, ice cream sundaes, with dip or without. You hardly know what to choose!
Dog ice
Even your four-legged friend can enjoy a refreshing ice cream here. The ultimate treat after a walk through Schutterspark!
Opening hours*
Open from spring to autumn when the weather is good. Opening hours vary according to the season, so always check their facebook page.
Wednesday: 13:00 – 18:00 hours
Saturday and Sunday: 12:00 – 18:00 hours
The toilets are wheelchair accessible, but there is no disabled toilet.
Contact
Heidestraat 20 (park at car park P1)
6443 VZ Brunssum
Go to the website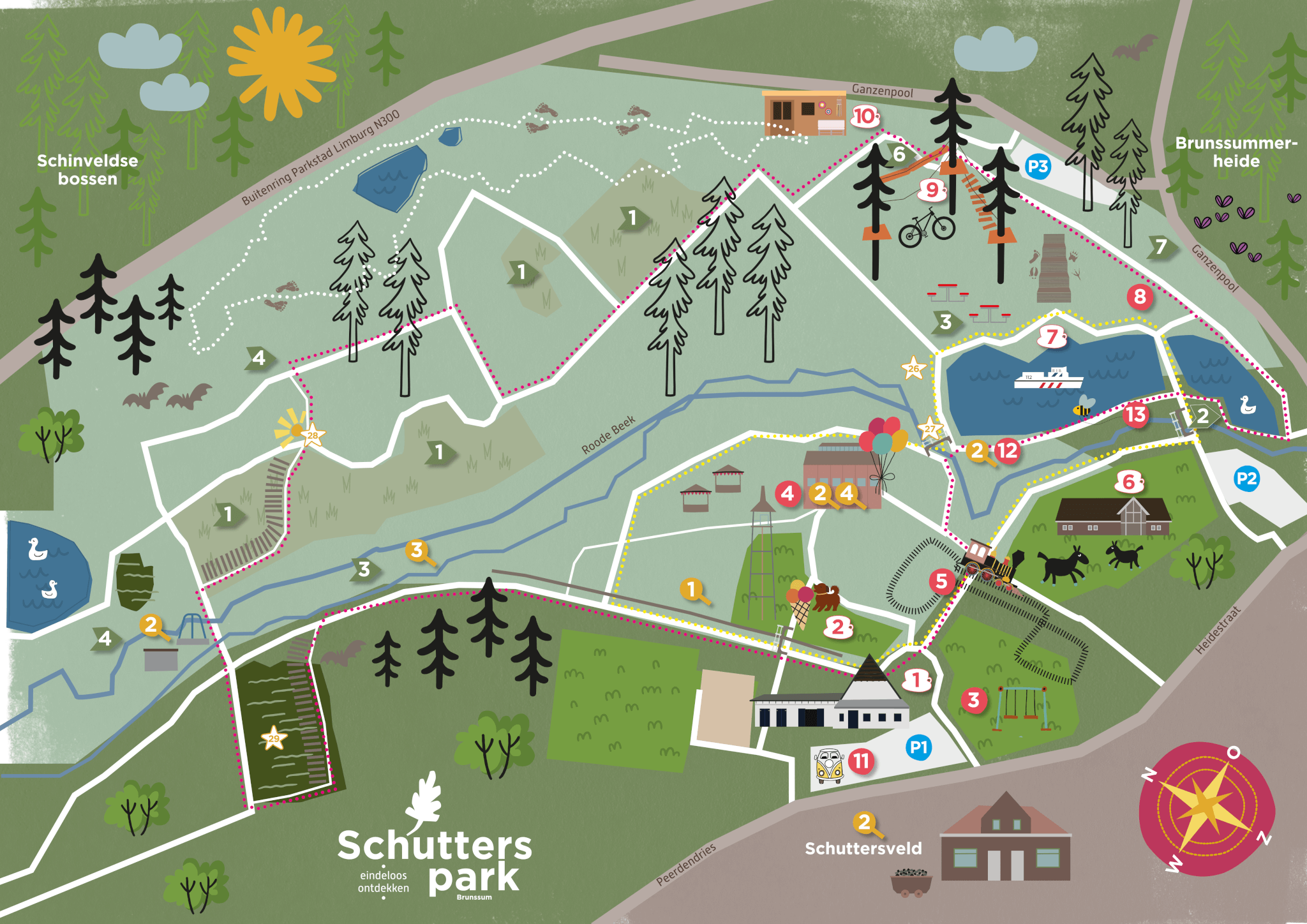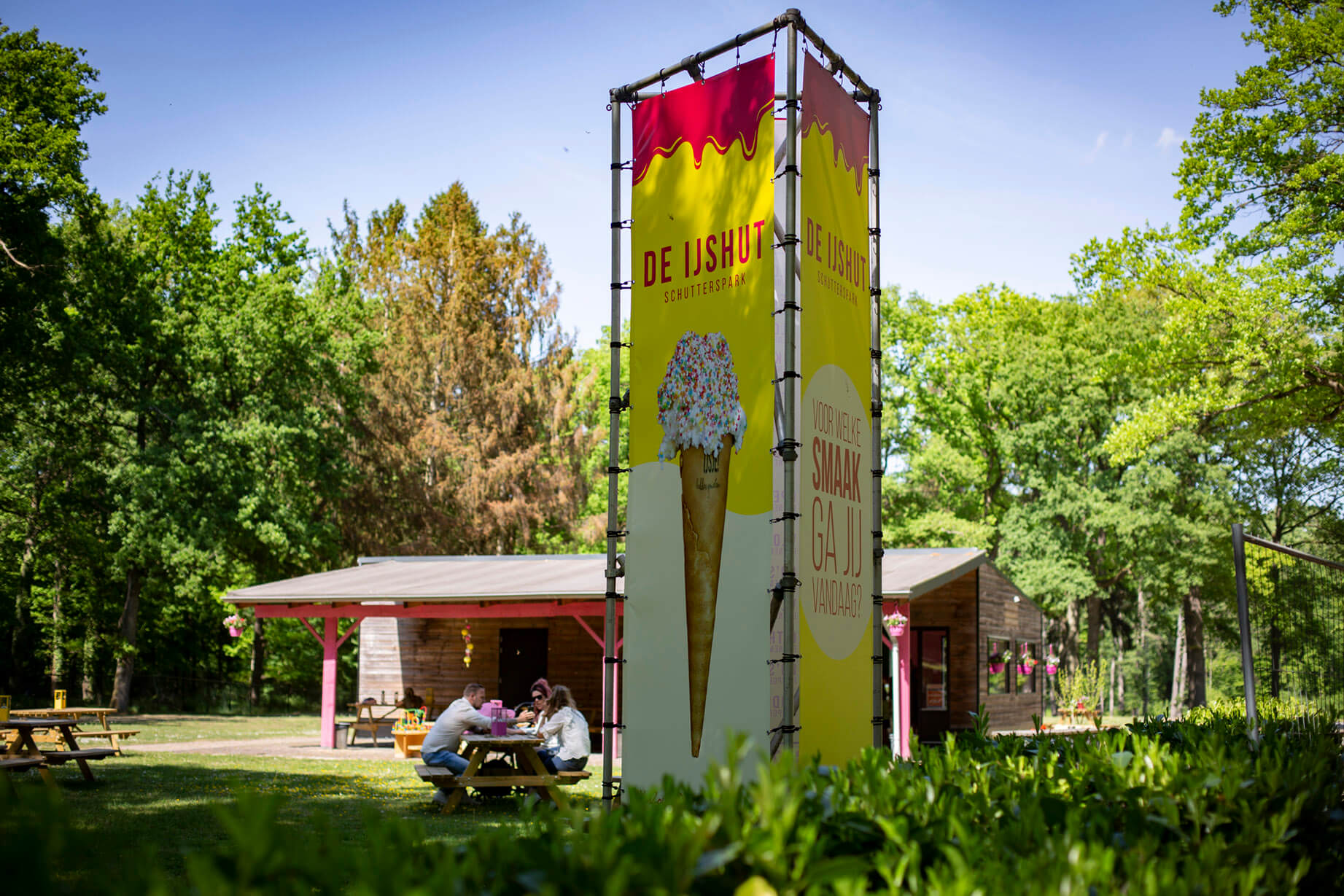 "It is wonderful to play under the bridge from the pond to Schuttershüske!.
Natural, quiet, beautiful and unspoilt. Favourite spot of my little son, my dog and myself."
Maloe Janssen